Jakeob Watson
A proud Gomeroi man with deep connections to Wonnarua country after being born and raised on country, in Maitland NSW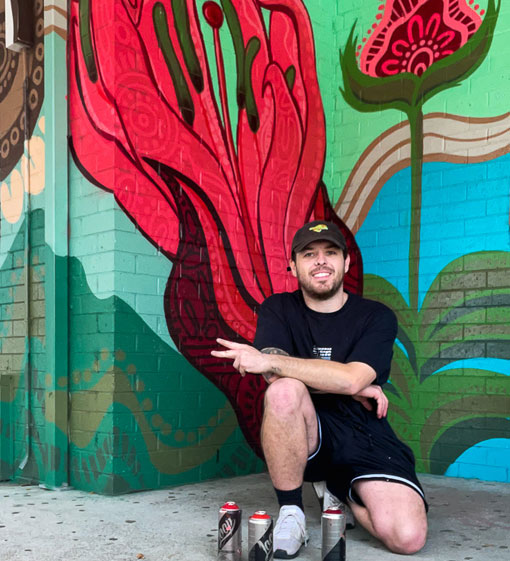 Jakeob Watson
My name is Jakeob Watson, a proud Gomeroi man with deep connections to Wonnarua country after being born and raised on country, in Maitland NSW.
This is where I live still with my wife and 7 beautiful children, I am a Father a Mentor and an Artist and I balance these 3 key aspects of my personality by working closely with the youth of mine and surrounding communities sharing guidance and knowledge where I can. I work within 40 of our local schools teaching culture, well-being and art through my perspective. This helps me stay balanced and connected to who I am and what it is that I am here for.
I have been selling my art since 2009 making some great memories and having received some amazing opportunities and achievements along the way, having won several art competitions, painting some large meaningful murals for community and having 2 of my artworks used within the NRL indigenous rounds with the manly sea eagles and the St George Illawarra clubs wearing my art on there playing jerseys.
My art reaches no boundaries being a balance of all that makes me who I am and mixing my love of all art forms from traditional to graffiti with the beauty for Mother Earth and the power of culture.